Hello everyone, it's another of those weeks where you can't get rid of me!!
It's my turn to inspire you with another gorgeous image from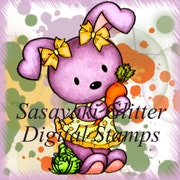 This time I have chosen
Flower Picking
which was actually where my Sasayaki journey started.
She was coloured with Promarkers to compliment the very old MME papers. No frills and fripperies from me except some stickles on the butterflies.
Must fly, I will be back tomorrow though...see, told you it was one of those weeks!!
Take Care xx